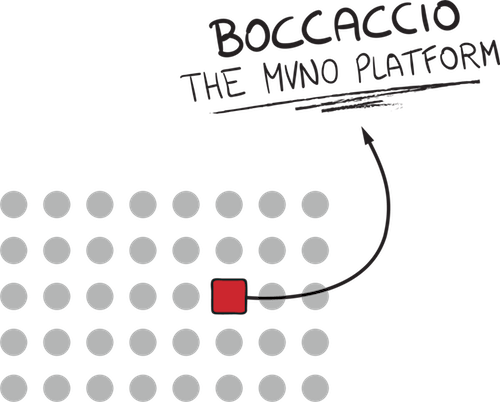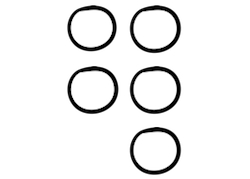 This business model is a good compromise between investment product and service customization. It relies on the utilization of different core components of the host operator, namely HSS, PWG . . . and connects using standard and predefined interface to focus on the different Voice, Messaging and Data Service, charging and business processes.

An extension to the light MVNO model that additionally relies on a complete owned core network, typically having HLR/HSS, G-MSC, PGW. This model provides a maximal independence in terms of service management, host operation relocation and sharing possibilities.

This is considered as MVNO minimum commitment model. The branded reseller brings the distribution channel and market brand value. Any other aspect is left to the Mobile Network Operator, including the equipment, network access, service and product portfolio. 

Also known as MVNE, is a service provider centric model to MVNOs in order to enable them to operate their virtual networks. This approach minimizes the burden to integrate to a host operator by providing a turnkey solution that enables the MVNO to get operational in a time effective way. The MVNO uses the contracted frame agreement between the MNO and MVNE.

FOR YOUR OPERATIONS – OSS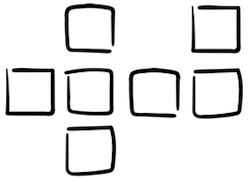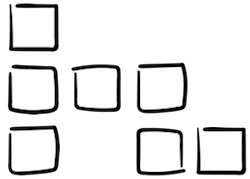 Boccaccio OCS provides high-performance and customizable real-time charging and rating capabilities. It is the core component to monetize the services provided in the platform and relies on a convergent model that combines prepaid and postpaid models as well as B2C and B2B seamlessly. 3G and 4G standard charging interfaces for voice, eventbased services and data session services are granted.

Boccaccio CRM offers a user friendly and adaptable interface to access those aspects related to the different customer services on the Boccaccio OSS domain (OCS) and also the Business Processes defined on an enterprise level. This Web based interface can be easily rolled out and customized to address different retail customer target groups (Back Office, Customer Care, Marketing …) and wholesale domain (multitenant support, Wholesale accounting and billing integration). It does provide a CTI and API interface for further integration.

The messaging solution offered by Sonorys provides text, multimedia and OTA messaging capabilities. Also large account and premium interfaces are supported as well as routing and firewall functionalities for text messages.

The Boccaccio Billing and Collection engine extends the existing Online Charging possibilities by adding the billing generation functionality and different payment methods (credit card, SEPA, vouchers) as well as different modalities (real time bill generation, recurrent payments handling). It supports the multitenant model by providing a real dataset split and specific configuration possibilities in terms of currency, taxes, templating, billing process customization and payment methods.
Sonorys voice processing platform is a customizable and versatile component with extension interfaces to deploy voice based applications in an effective and adaptable manner. Voice Mail, IVR and mobile recording applications are some of the examples of the voice application suite.
Voice Mail is available "out of the box" in the following configurations:
Voice Mail easy

Voice Mail classic

Voice Mail pro

This System is part of the BSS Boccaccio Suite and collects, stores and processes financial and accounting relevant data, generated in the system in order to support decisionmaking activities. This module is also integrated in the tenant model and provides customizable integration interfaces to external systems and financial reports possibilities.

Subscriber registry component that provides a centralized and comprehensive management solution for users across different wireless technologies.  As part of the Boccaccio Product Suite, it integrates seamlessly in the multitenant support offered in the suite. Additionally it does support authentication and identification related functionalities (AuC) and (EIR).

This component allows the different resource management functions in terms of SIM, MSISDN and IMSI handling. Bulk provisioning on the system and an interface to the HLR/HSS are supported as well as support for the tenant split present in the system. It does backup support for provisioning related business process like SIM Swaps, MSISDN Changes, and Porting possibilities (Port-In/Out)

The Packet Gateway is a high-performance and cost efficient gateway that can act also GGSN depending on the customer needs. It incorporates a  powerful and customizable DPI module.Besides of the PDN connectivity, the Gateway provides interfaces to Online Charging System, Policy Control Rules and traffic statistics and analytics functionality.

Tenancy support is a core aspect that is implemented across the Boccaccio Suite. This module provides the required functionality for the enabler to monetize these service to the different tenants (MVNO's) present on the system.  Volumebased discount support and integration with the Billing and Accounting Engine is supported by the suite.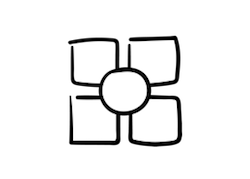 Sonorys has an extend experience on initiating, planning, executing, controlling, and closing different MVNO related projects. An international, disparate scope and different business domain project management endorse our long term-career in this area.
The tight integration of our technical decisions and project management activities allows us to act agile and time effective, reducing the traditional communication overhead.

Due to the nature of the product, service integration is as relevant for the success of a project as the service provided in the platform. Due to the differences of the host operators and customer needs this is a key success factor. Sonorys has an extensive know-how on integrating and maintaining our system properly tuned and integrated.

Partners and customers subcontract the experts from Sonorys for inhouse development purposes on a regular base. Thus, benefits from the longtime experiences of the Sonorys employees in the telecom industry.
Our core competences in the software development area are:
Telecommunication protocols

Interfaces to MNOs

System integration to different vendor suppliers like Ericsson, Alcatel-Lucent, NSN, Huawei etc.

Test Engineering and  Quality Management

Offering software engineers with different skill profiles all around mobile network operator services and applications.

We manage your mobile network services and applications with the expertise of Sonorys. You can concentrate on your core business and rely on the core competences of Sonorys' operation services in respect of Boccaccio solutions and components.
Pro-active infrastructure management means state-of-the-art and stable services covering your mission critical requirements in respect of financial and business measures.
Problem Management: pro-active monitoring of mission critical network components as well as services and applications
Change Management: add, change and remove services
Release Management: demand driven update and upgrade management
Performance Management: reporting on system, services, application performance and load
On time reporting and information on business operating key figures to align future actions.
Arrange your appropriate service level agreement with the team of Sonorys and outsource your operation to be able to concentrate on your core business.
Providing our clients with the best possible support is one of our company's main aims.
The integration of our support team even during the early stages of development of your communications solution, guarantees quick and efficient support and troubleshooting if any problems occur.
In order to dispose of the best possible support for the solution of your choice it is advisable to come to an agreement for an individual service level.
We offer you:
Around-the-clock support for all Sonorys solutions

individual service level agreements customized for your requirements