---
News and Upcoming Events
NEWS
Sonorys celebrates 20th anniversary
In times of corona we have learned to re-define "celebration". However we insist on sharing with you the pleasure of being 20.
In April 2001, Sonorys Technology GmbH was founded based on a Management-buy-out of Alcatel Austria Voice Processing Center. Today, our Headquaters is in 1210 Vienna, Austria. Sonorys is a leading expert and supplier of tailored telecommunications solutions for mobile network operators. Since the foundation we are a privately held and managed company.
Thanks to the Sonorys family (our employees called Sonorys hacker) we were able to maintain profitability year by year and able to invest in our Boccaccio product portfolio. Today we are market leader in Austria with a considerable footprint in Europe.
These 20 years trip is being exciting by evolving our enterprise voice solutions to the mobile operator's needs. Adding messaging and online charging capabilities to the Boccaccio suite to address the needs of some of the most successful virtual operators deployments in Austria and Europe. Later on moving on by adding business support features for virtual operators to offer a complete enabler solution as Sonorys does nowadays. And eager to continue offering solutions to the upcoming challenges in the mobile service arena.
Sonorys will continue its investment in the Boccaccio product suite in the upcoming years to increase the business potential in the MNO, MVNO, MVNE as well as MVNA market arena. We are looking forward to the next years sharing the business success with our customers and partners.
Central European Business Award
Sonorys was awarded "BEST MOBILE TELECOMS SOLUTIONS PROVIDER 2018".
See also: https://www.business-news.eu/2018-sonorys-technology
Mobile World Congress: 27.2. – 2.3.2023 in Barcelona
The MWC 2023 will take place in Barcelona from 27.2. till 2.3.2023. | More Information.
Please have a look on our website emphasizing our tailored MVNO solution.
Your Tailored MVNO Supplier
Sonorys is a leading expert and supplier of telecommunications solutions for mobile network operators.
---
Our strengths are …
high level of product customization to adapt to customer needs
fast time to market
high quality products and out-of-the-box solutions for MVNO and MVNE
professional project deployment and remarkable customer support
unmatched total cost of ownership
In April 2001, Sonorys Technology GmbH was founded based on a management buyout of the Alcatel-Lucent Voice Processing Center business division near Vienna, Austria.
Today, Sonorys is located in Vienna (headquarters) and Munich. Since 2002, focused on MVNO needs and demands. We've been investing in the continuous research and development of our Boccaccio product suite.
In the meantime, Boccaccio fits perfectly into the prospering market of small and medium network operators as well as mobile virtual network operators and enablers.
Your MVNO Platform
Boccaccio is a product suite for mobile network operator emphasizing pre- and postpay services, voice- and messaging function as well as business services.
---
The out of the box Mobile Virtual Network Operator (MVNO) and Enabler (MVNE) solutions make Boccaccio unique. High flexibility, scalability and robustness as well as short time to market and unmatched price confirm the market proposition.
All core network elements like HLR/HSS, G-MSC and GGSN/PGW could be provided in case of becoming a full MVNO including all appropriate OSS and BSS functions.

Dialogic
USA
www.dialogic.com
Dialogic is a solution and communications technology solutions provider for real-time communications media, applications, and infrastructure to service providers, enterprises, and developers.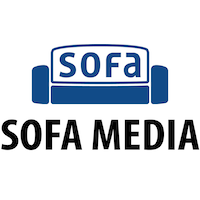 Sofa Media
Austria
www.sofamedia.at
Sofa Media is an expert partner in providing Selfcare, Point of Sale, Webshop and mobile application design and implementation covering the complete delivery solution chain, front and backend solutions and marketing.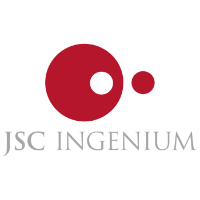 JSC Ingenium
Spain
www.jscingenium.com/en
JSC Ingenium is a Telecommunications Engineering company specializing in Core Network Technologies for Mobile Operators – MNOs and MVNOs.

VENTOCOM
Austria
www.ventocom.at
Ventocom is a Mobile Virtual Network Enabler (MVNE). The company has chosen Sonorys as technology partner to deploy MVNO services.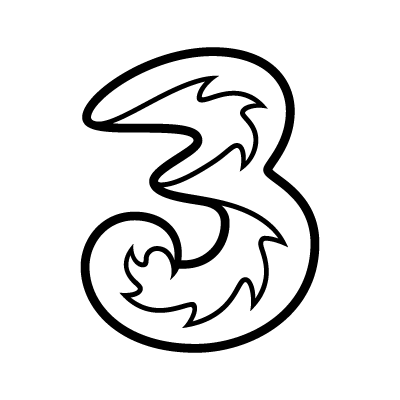 Hutchison Drei Austria
www.drei.at
Hutchison Drei has chosen Boccaccio MVNE solution to address a wide variety of possible MVNO set-ups, from Light to Branded Reseller. From IoT Data Only MVNO to traditional Voice, SMS and Data provider. The unmatched tailoring and customization possibilities of Boccaccio OSS and BSS  make possible to address the different needs of each MVNO in the platform.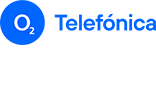 Telefonica O2
Germany
www.telefonica.de
Several of the highly available, scalable, distributed and continuously expanded Boccaccio based voice portal platforms operated in O2's mobile telephone network allow the flexible and quick introduction of new speech services in best time …