---
News and Upcoming Events
NEWS
Central European Business Award
Sonorys was awarded "BEST MOBILE TELECOMS SOLUTIONS PROVIDER 2018".
See also: https://www.business-news.eu/2018-sonorys-technology
The new release of the Boccaccio Online Charging System (OCS) has a built-in support to handle the new EU roaming regulations "Roam like home".
See also: https://ec.europa.eu/digital-single-market/en/roaming-tariffs.
This feature allows to define specific tariff bundles and thresholds in order to be compliant to EU-regulation. At the same time the mobile operator has the capability to track user behavior in roaming situations and thus avoid abuse and efficiently identify fraud situations. Would you like to learn more about the feature? Please contact us at info@sonorys.at
MVNOs World Congress: 2.-3. November 2021 in Berlin
Meet the tailored supplier at the MVNO World Congress in Berlin. Sonorys Technology presents the new generation of Boccaccio MVNE/MVNO platform. | More Information.
Mobile World Congress: 28.2. – 3.3.2022 in Barcelona

The MWC 2022 will take place in Barcelona from 28.2. till 3.3.2022. | More Information.
Please have a look on our website emphasizing our tailored MVNO solution.
Your Tailored MVNO Supplier
Sonorys is a leading expert and supplier of telecommunications solutions for mobile network operators.
---
Our strengths are …
high level of product customization to adapt to customer needs
fast time to market
high quality products and out-of-the-box solutions for MVNO and MVNE
professional project deployment and remarkable customer support
unmatched total cost of ownership
In April 2001, Sonorys Technology GmbH was founded based on a management buyout of the Alcatel-Lucent Voice Processing Center business division near Vienna, Austria.
Today, Sonorys is located in Vienna (headquarters) and Munich. Since 2002, focused on MVNO needs and demands. We've been investing in the continuous research and development of our Boccaccio product suite.
In the meantime, Boccaccio fits perfectly into the prospering market of small and medium network operators as well as mobile virtual network operators and enablers.
Your MVNO Platform
Boccaccio is a product suite for mobile network operator emphasizing pre- and postpay services, voice- and messaging function as well as business services.
---
The out of the box Mobile Virtual Network Operator (MVNO) and Enabler (MVNE) solutions make Boccaccio unique. High flexibility, scalability and robustness as well as short time to market and unmatched price confirm the market proposition.
All core network elements like HLR/HSS, G-MSC and GGSN/PGW could be provided in case of becoming a full MVNO including all appropriate OSS and BSS functions.

Dialogic
USA
www.dialogic.com
Dialogic is a solution and communications technology solutions provider for real-time communications media, applications, and infrastructure to service providers, enterprises, and developers.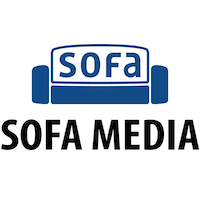 Sofa Media
Austria
www.sofamedia.at
Sofa Media is an expert partner in providing Selfcare, Point of Sale, Webshop and mobile application design and implementation covering the complete delivery solution chain, front and backend solutions and marketing.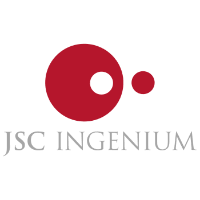 JSC Ingenium
Spain
www.jscingenium.com/en
JSC Ingenium is a Telecommunications Engineering company specializing in Core Network Technologies for Mobile Operators – MNOs and MVNOs.

VENTOCOM
Austria
www.ventocom.at
Ventocom is a Mobile Virtual Network Enabler (MVNE). The company has chosen Sonorys as technology partner to deploy MVNO services.

YESSS!
Austria
www.yesss.at
YESSS! is austria's first Mobile Virtual Network Operator for discount mobile telephony. Sonorys deployed the full MVNO solution in three months …

Telefonica O2
Germany
www.telefonica.de
Several of the highly available, scalable, distributed and continuously expanded Boccaccio based voice portal platforms operated in O2's mobile telephone network allow the flexible and quick introduction of new speech services in best time …